The digital division of the traditional British racing team Williams Racing celebrated a double success at the NIMEX 3.5h race. Will Tregurtha and Vasilios Beletsiotis go into the Christmas break of the Digital Nürburgring Endurance Series presented by Goodyear with a victory in their pocket. The duo triumphed in the Mercedes-AMG GT3 with an impressive lead of 28.68 seconds over team mates Marcel Marchewicz and Alessandro Bico. Third place went to Norbi Kiss and Bruno Spengler in the BMW M4 GT3 of Team BMW Bank.
Pole position for the second race of the 22/23 season was secured by Sami-Matti Trogen in the BMW M4 GT3 of Walkenhorst Motorsport with a time of 7:47.146 minutes. The Finn, who shared the cockpit with his fellow countryman Aleksi Elomaa, thus beat Alexey Nesov in the Mercedes-AMG GT3 of Mercedes-AMG Team URANO eSports by 1.325 seconds to second place. Tregurtha / Beletsiotis started the race from position three.
At the beginning of the race, Trogen defended the lead from Tregurtha, but then had to concede defeat to the Briton on lap seven. "We thought we were fast in qualifying. But when I saw Sami-Matti's time, I knew we weren't," said Tregurtha. "Then in the race everything went according to plan for us. Due to different strategies, we didn't know exactly what position we were in, but we knew that we were really fast now. I am very happy about the victory." The new tyre model recently implemented in the iRacing race simulation and simulating greater wear was of benefit for the experienced GT driver. "It feels much better to me now, it's much closer to reality. I can handle it very well."
Behind the top trio, Mercedes-AMG Team URANO eSports finished fourth and fifth ahead of the title defenders from AMG Team HRT by Unicorns of Love. Walkenhorst Motorsport had to be content with seventh place in the end.
In the Cup2 class, PhoenixRacing eSport ultimately finished first with their Porsche 911 GT3 Cup. Second place went to Team75 Bernhard by SimRC, Peter Bonk Per4mance finished third. "We benefited a little from the penalties and accidents of our competitors," said Fabian Hochstatter, who shared the Phoenix Porsche with Raphael Rennhofer. "Raphael completed two hammer stints at the beginning. After that, it became, however, exciting once again. We didn't know for sure whether we would be lapped by the GT3 cars again. If so, we might have had to do an extra lap and it would have been tight on fuel. It's good that it turned out like that in the end."
The decision in the SP10 class was only made on the last few metres. The URANO duo of Dylan Scrivens and Constantin Tscharf with the Mercedes-AMG GT4 saved a razor-thin lead over BMW drivers Daniel Muth and Ben Kelly-McAuley. Third place went to BS Competition with drivers Phil Denes and Joshua W Anderson, also driving a BMW M4 GT4. "I am absolutely speechless. We didn't expect this," said Scrivens. "We lost almost a minute due to an accident in the early stages. But we never gave up and had a super pace. In the end, our competitors also had problems and all of a sudden we were fighting for the win again."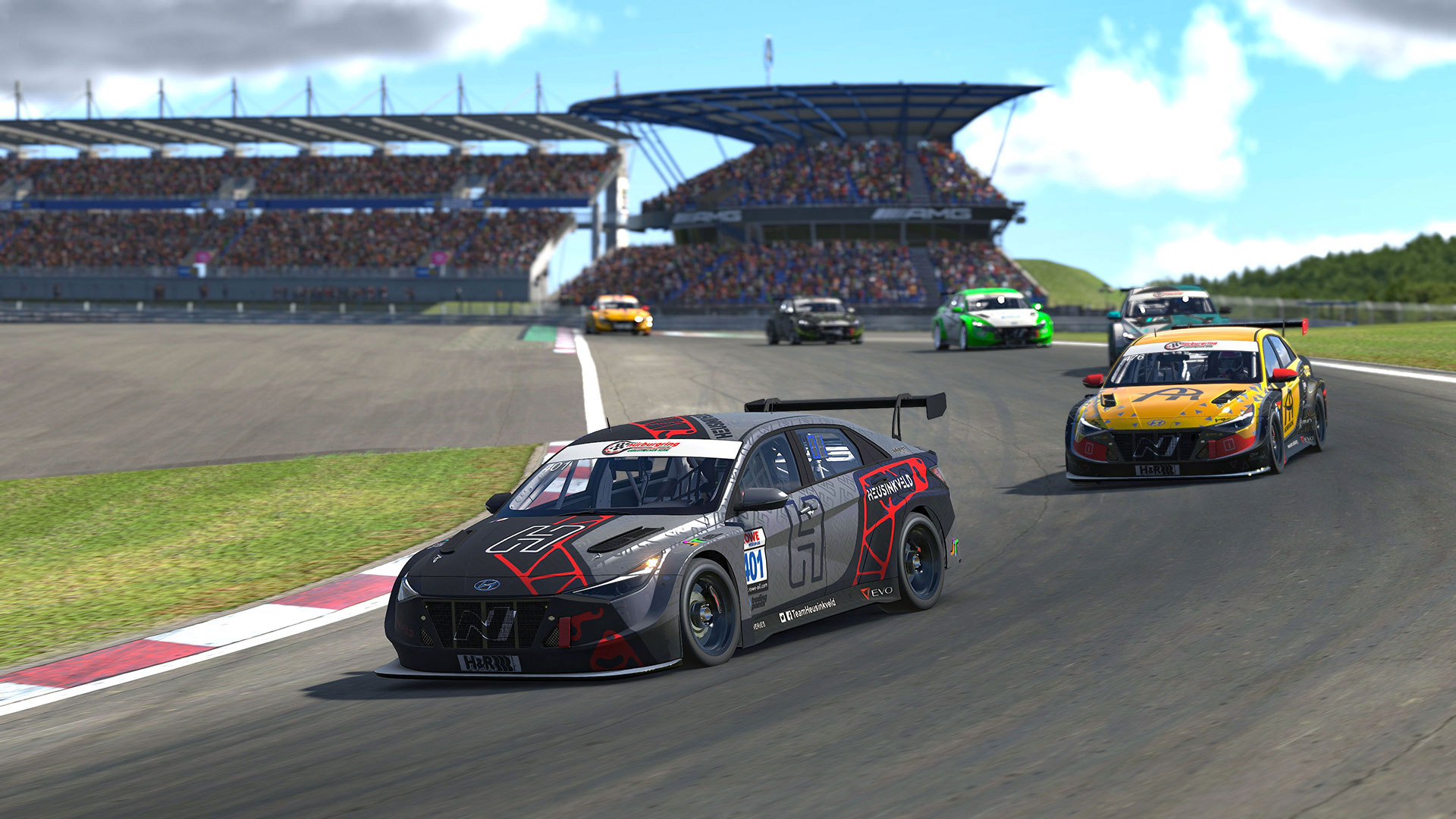 Team Heusinkveld made a strong comeback in SP3T. After a disappointing start, victory in DNLS2 was balm for their souls. The team won the race ahead of SimRC $DNLS and Impulse Racing. "That's what we needed," said Fabian Siegmann. The fact that he, together with Stefan Scheller, ended up on top was mainly due to their perfect driving. "In the starting phase, we usually drive like a string of pearls in the SP3T. That's why penalties, when you get those, weigh particularly heavily. This time we had the right pace and didn't make any mistakes."
Christmas is just around the corner now. For the DNLS participants, this is an opportunity to relax for a few days. "But not too long, then we already start practising for DNLS3," says Siegmann. The Schütz Messtechnik 3h race will take place on 7 January 2023.